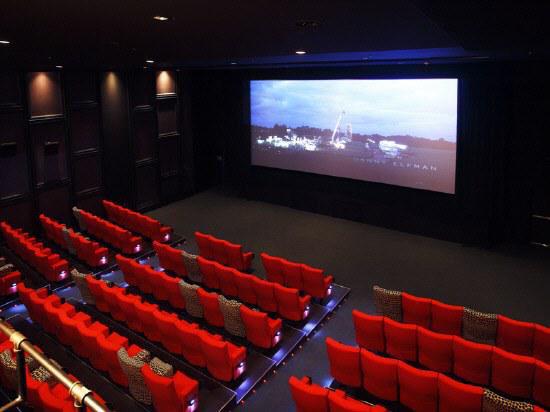 There is no second thought that there is overwhelming amount of admiration for the sensation Korean/Chinese boy band EXO. All the members of the group are wonderful in their own respect and they just form a wonderful group together.
According to Korea Times, fans from all around say their thanks in different forms to the sensational boy band. Just few weeks back a park was built and dedicated to one of the members of the boy band. This trend is going on and often one or the other thing pop up from the ardent admirers of EXO
The Do Kyung-soo Theater will be opened from February 23 and it will stay open for around a month. The fan club of the signer has stated that this temporary theater is being built to celebrate the first movie from the singer which is being released with the name "Unforgettable".
D.O. is seen as playing the character Beom-sil, who is a very shy boy and he gets attracted towards Soo-ok and falls in love with her. The lead female character in the movie wanted to make a career in radio and had dreams of working as a DJ.
The so called Do Kyung-soo Theater will showcase different movies and movie lovers and fans of the singer can easily go and watch there. Depending on the amount of tickets sold, a number of movies will be showcased there.
What do you think of this issue?
Shared by: Nada@exodicted.net
TAKE OUT WITH FULL AND PROPER CREDIT, DO NOT HOTLINK!