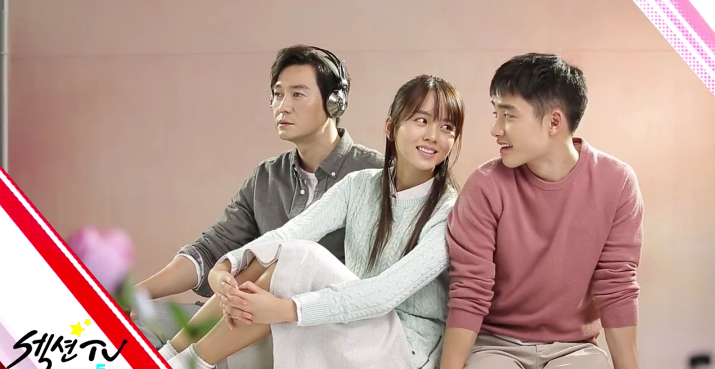 Kyungsoo and Kim So Hyun lately praised each other on-air through Section TV, as they both shared their thoughts about their upcoming movie 'Pure Love'.
At the end of the broadcast, the Host asked D.O. about his feelings towards acting with Kim So Hyun. Answering her question, Kyungsoo said 'When would I get the chance to act with Kim So Hyun-ssi again? It was really comfortable since she's younger than me, so it was easy to talk to her.'
Kim So Hyun also answered, with the same compliment, the same question when the MC asked her, saying 'When would I get the chance to act with EXO's DO again? I liked how our characters in the movie reacted with passion and such beautiful emotions.'
Pure Love is a movie, they started filming it on June 22, 2015, which story starts at a live music radio show. Receiving a letter that unlocked 23 years of past friendship. Starring Kim So Hyun, Do Kyungsoo, David Lee, Joo Dayoung, Yeon Junsuk, Park Yong Woo, Park Haejoon, Kim Ji Ho and Lee Beom Soo (as a cameo).
Watch SECTION TV (without subs) below:
Written by: Nada@exodicted.net
SHARE WITH FULL AND PROPER CREDITS, DON'T HOTLINK!