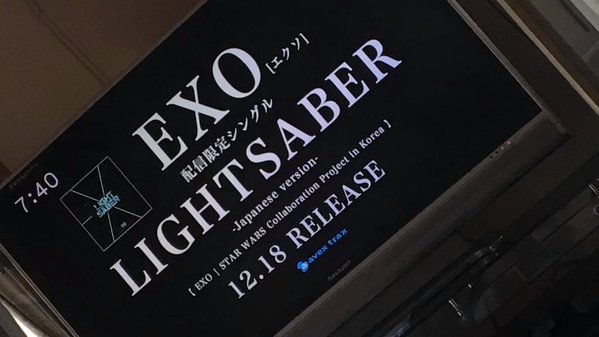 First we were blessed with the original Korean MV for EXO's 'Star Wars' song "Lightsaber", then a Chinese version, and now a Japanese version too! Don't you love how you can enjoy the same EXO song in several different languages?
It's the same 'EXO x Star Wars' MV as the Korean and Chinese version, and EXO sounds pretty good in Japanese too.
CHECK IT OUT BELOW!
Shared by: Nada@exodicted.com
TAKE OUT WITH FULL AND PROPER CREDITS. DO NOT HOTLINK!