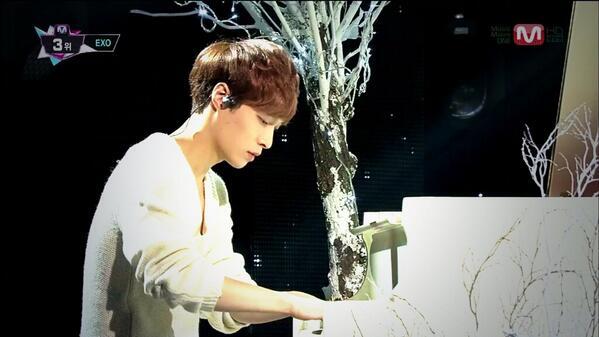 EXO's Zhang Yixing (Lay) is the proud winner of the prestigious award for Music Pioneer of the year. Lay received the award at The Wind Of The East Ceremony.
He s
eemed to be
extremely tired
while he was receiving the Music Pioneer of the year award at The Wind Of The East Ceremony on November 15, reported
KMusic
.
While receiving the award, Lay said that he was "very nervous to receive" the award before several of his seniors. He added that the prestigious
music award
is "a
milestone
of success" for him. He thanked his fans, Xingmi's and all present at the location. He preferred to share the award with the staffs of his studio, his music group – EXO, as well to every person who helped him.
He said that he was able to receive the
music award
as he
loves music
a lot. He added that music plays the most significant role in his life. He further added that he makes his own compositions & writing, and would do his best to exhibit the best music in the best possible manner. He also has no plans to give up his passion for music. He hopes that his fans would continue to support and like his musical works.
Shared by Nada@EXOdicted.net
TAKE OUT WITH FULL AND PROPER CREDITS. DO NOT HOTLINK!